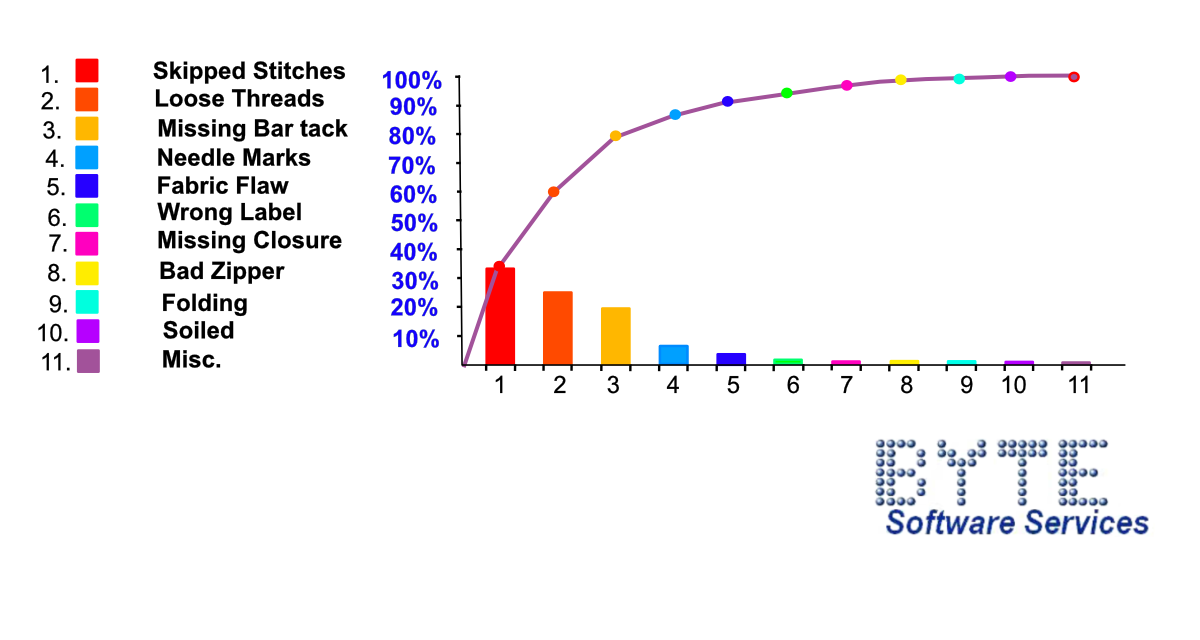 Quality Control Solutions
Byte's Quality Control Solutions takes the mystery and angst out of your quality control issues. As an add-on package to our BYTETIME Shop Floor Control System, this software uses wireless technology to provide a real-time solution that helps reduce administrative time spent documenting quality problems on the sewing floor. Our Block Inspection program allows for "final" type inspections to be done in-line.
Features & Benefits
Strengthen process controls to drive increased efficiency and productivity.
Track and meet compliance requirements which imptoves customer satisfaction, loyalty and additional business
Reduces Cost of Quality (CoQ) by reducing the labor requirements in the quality department and ultimately fewer defects and repairs ond returns.
Provides increased labor productivity by making personnel more conscious and understanding of how information is used and its importance to quality production and job security.
Dramatically Reduce Clerical Time by eliminating the need for auditors to record data other than the initial notation.
Reduces paperwork, saves time and eliminates errors through wireless barcode data scanning on the plant floor.
Provides faster troubleshooting for corrective action as the software eliminates lag time between identifying defects, understanding the problem and taking corrective action..
Customized AQL Tables let you tailor your quality process for each customer.