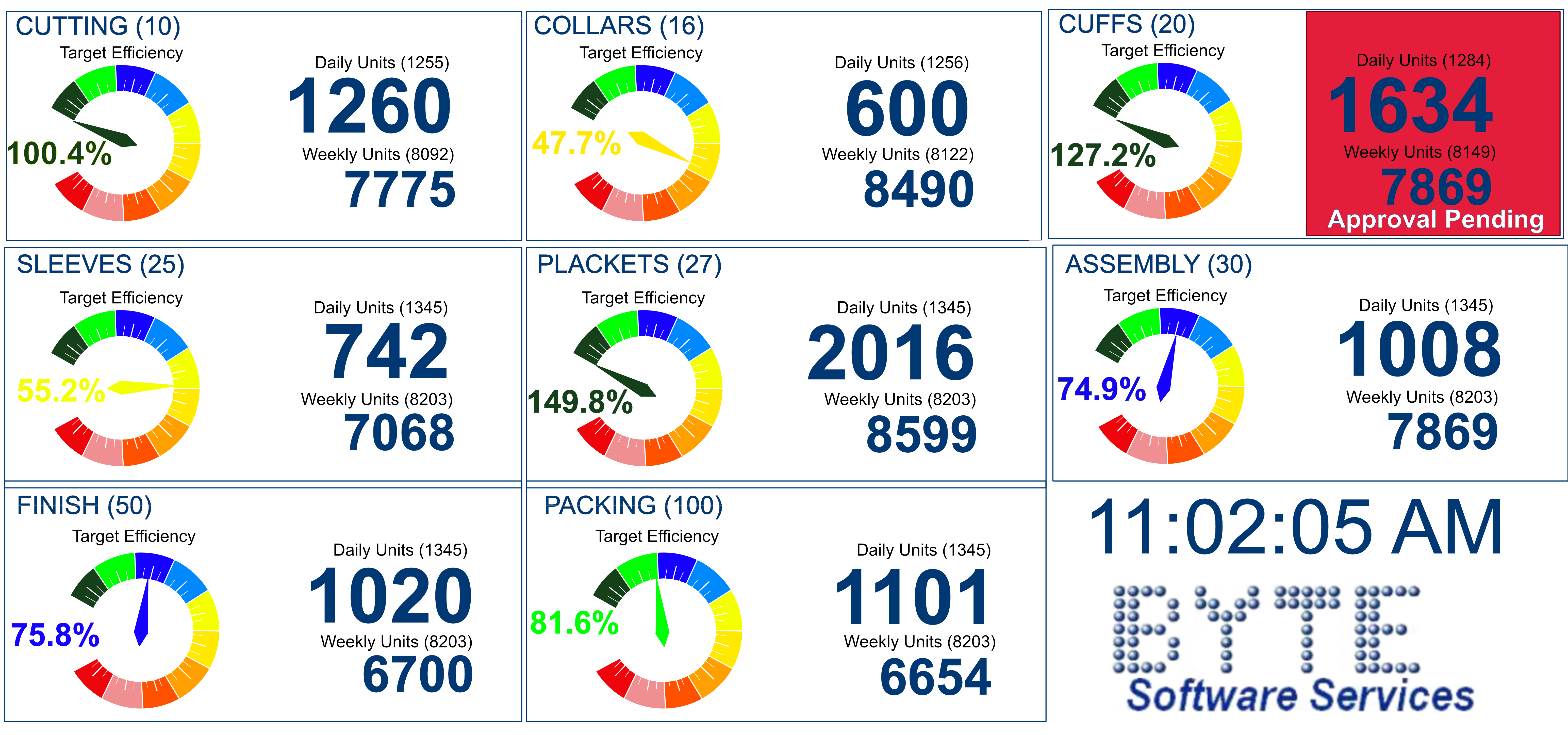 Shop Floor Solutions
BYTE's Shopfloor Control family of products is a pre-requisite for the apparel piecework payroll module. Both the Real-Time (BYTETIME) and the Batch systems manage operation, style and cut information to print bundle ticket(s) for part identification. In an Apparel Industry Magazine poll Byte's piecework software ranked #1.
BYTE's BYTETIME suite of production software can increase productivity by up to 30% and efficiency by 50% through real-time visibility: to the employees of their status and requirements: to production supervision of bottlenecks and backlogs; to management of production status and KPIs.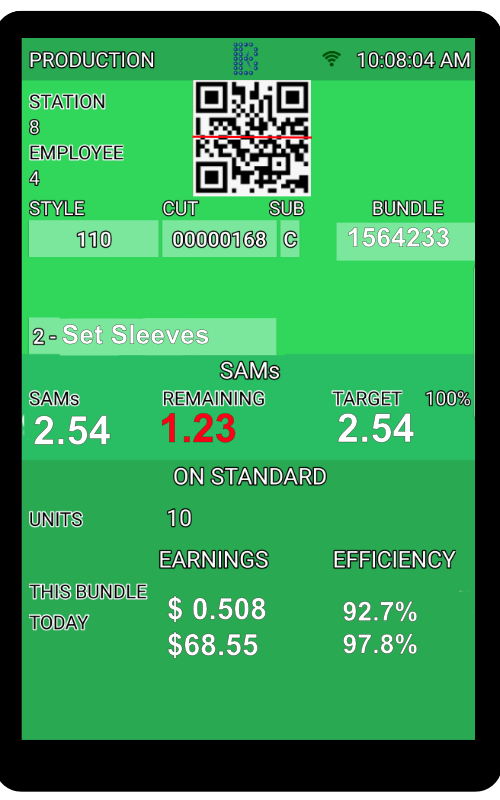 Benefits
Reduce WIP and speed up throughput.
Reduce non-productive time by 80%.
BYTETIME APPs take the hassle out of keeping up with piecework Payroll Solutions through inexpensive, off-the-shelf, Wi-Fi enabled Android Tablets.
An integrated dashboard periodically measures real time key performance. Indicators (KPIs) that are understandable, meaningful, and measurable.
Byte's Time and Attendance System manages all the day-to-day off standard exceptions found in a sewing facility.
Real-Time visibility of orders, cuts bundles, WIP and production at the operator, supervisor and management levels.
Ensure maximum compliance with established standards through Statistical Quality Control that encompasses all business models in the apparel industry including Global Sourcing.
Factory Floor Displays for Real Time production status. to keep a balanced flow.